We got smacked with almost three feet of snow over the weekend. We've had such a mild winter until recently with temperatures in the 60-70's during December.
I saw this meme on Facebook the other day and thought, how true.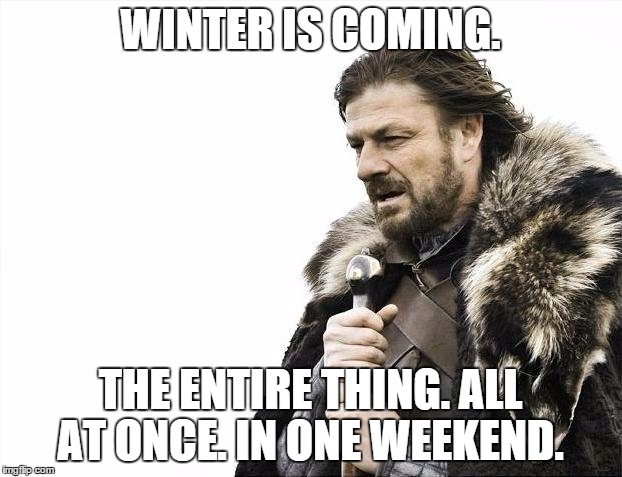 We got nearly three feet of snow from Friday afternoon to late Saturday night. The kids are just heading back to school today.
Anyway, on to today's post. It's a little Valentine's craft I whipped up.
I've been wanting to make something using this image for over a year now and finally got around to it. I found the image I wanted on the computer and saved the file. Then I followed
THIS tutorial
for cutting out a hand drawn design. It also works for any design saved to your computer whether it's hand drawn or not.
I used a block of wood I already had and just painted it a rose-y pink color.
Then I applied the vinyl, and there you go, a quick and easy Valentine's Day craft.
My original inspiration came from
THIS post
. Instead of using a stencil and painting the word love, I used vinyl and cut my image out with my Silhouette machine.
Anyone else snowed in over the weekend and finally getting around to making some crafty projects?
Subscribe to
CONTROLLING Craziness
and get my blog updates via email. Don't miss anymore posts, click HERE
to get email updates.